Mechanical Engineering Home

Information For

Undergraduate Students
Programs & Courses
Careers & Employment
Mechanical
History
What Does a Mechanical Engineer Do?
How does one become a Mechanical Engineer?
What will you gain?
What will be your main areas of expertise?
Where will you work?
What will you study?
Why study at The University of Adelaide?
Famous Mechancial Engineers and Alumni
Mechatronic
Aerospace
International Students
Course Manuals
Work Experience
Design Projects
Timetables
Past Exams
Postgraduate Students
International Students
Staff
Business and Industry

Information About

The School
Our People
Research Activities
Consulting Services - MechTest
News



School of Mechanical Engineering
THE UNIVERSITY OF ADELAIDE
SA 5005
AUSTRALIA


Telephone:

Facsimile:


What Will Be Your Main Areas Of Expertise?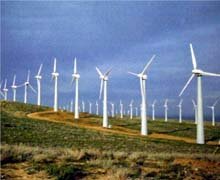 energy, technology and efficiency
combustion
acoustics
noise and vibration control
biomedical engineering
fluid mechanics and aeronautics
manufacturing (plant maintenance, processes and systems, quality management)
robotics
automatic control
computer aided engineering (CAE).
management of projects and project teams.